Even though the Melbourne Square Mall is closed, we are open for business for Selling and Delivering Pools, Spas and Saunas! WE ARE OFFERING CURBSIDE PICKUP FOR POOL AND SPA CHEMICALS. FOR AN ADDITIONAL CHARGE, WE CAN SHIP CHEMICALS TO YOU.
Please Call For an Appointment: 321-514-9874
We understand there are many concerns due to COVID-19. As a family-owned and operated business the protection of our customers and staff is of the utmost importance to us. Although we will be open during our regular business hours, to ensure a worry-free shopping experience, we are asking that you call our store ahead of time to make an appointment to shop, or to place a water care order for curbside pick up.
Our is Store Located in the
Melbourne Square Mall, next to
Auntie Anne's MAP
Futuristic Pools have a 360 degree self cleaning filtration system, with no electricity costs and up to 90% chlorine free.
WELCOME TO FLORIDA HOT TUBS & SPAS
Your Backyard Superstore!

At Your Backyard Superstore, we offer the finest in backyard home relaxation and entertainment for the entire family, giving you the highest quality at the fairest possible price.
We want you to know that relaxation and comfort of mind, body, and soul can be just a few feet away, outside your patio doors. All you need is a garden hose, a plug, and of course one of the beautiful new Hot Tub & Spa models, it's just that simple!
Located in Brevard county, our 5,000 square foot facility in Melbourne makes us the largest pool and spa, backyard superstore in the Southeast! We carry some of the biggest names in home recreation and leisure. More selection, larger inventory resulting in bigger savings, are just some of the benefits we pass on to our customers", says Bruce and Joy Rothschild. "Because of our increased buying power, we can offer both the highest quality #1 brands of portable spas, hot tubs and pools at the lowest prices.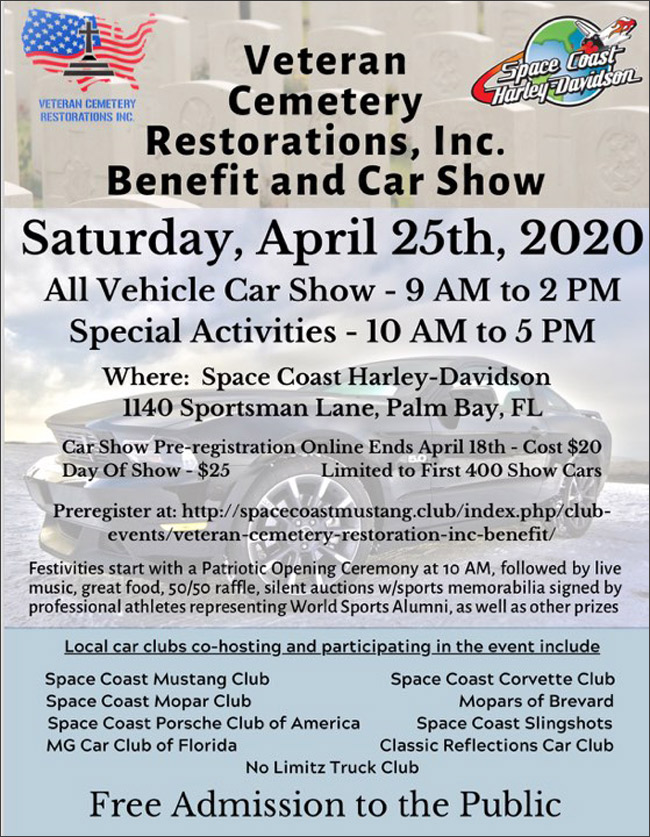 A U.S. flag flies alongside gravesites beneath an oak canopy at J.N. Tucker Memorial Cemetery in Melbourne. (Photo: RICK NEALE/FLORIDA TODAY)
Historic Melbourne Cemetery off U.S. 1 to be Rededicated on Memorial Day
On Memorial Day, organizers will conduct a rededication ceremony at J.N. Tucker Memorial Cemetery, also known as Shady Oaks Cemetery. The event starts at 1 p.m. at: 2701 N. Harbor City Blvd. in Melbourne.
The cemetery serves as the final resting place for at least 31 veterans and 261 other residents from the African-American community — including some of the original settlers of Eau Gallie. "We felt an absolute need to get this place really parade-ready,"Rothschild said.
Thick vegetation has encroached the historic J.N. Tucker Memorial Cemetery off U.S. 1 over the decades, with vines and overgrowth obscuring largely forgotten graves. When Bruce Rothschild and Michael Cheek visited the cemetery in December, they were shocked to see a rotted tree choked with potato vines had fallen atop eight to 10 gravesites — including two fallen veterans' tombstones.
Rothschild and Cheek have spearheaded five volunteer cleanup events and generated a restorative jolt to the historic African-American cemetery, which dates to 1912. "We keep finding more and more unmarked graves that have literally been swallowed up by the earth," Rothschild said.
Customer Reviews
Bruce, you are a superb salesman. Your caring attitude did not go unnoticed from the moment we stepped into the store. We wish you great success with Hot Spring Spas, and know you will accomplish everything you set out to do.

- Mr. & Mrs. Russell Brandt, Palm Bay, Florida
Customer Reviews
This is a commendation for the great work your employees did, Jeremiah, the sales person, Pete and Doug, the delivery gentlemen, and Bobby Huffman, the electrician, which you recommended. They all did perfect...

- Janee' and Carl Davis
Customer Reviews
We would like to thank Bruce and all of his staff at both of the Hot Spring stores in Melbourne and Vero Beach. we did a lot of shopping around before making a decision, and the sales people at the Hot Springs stores were the most helpful and informative by far.

- Renaldo & Debbie Rafus